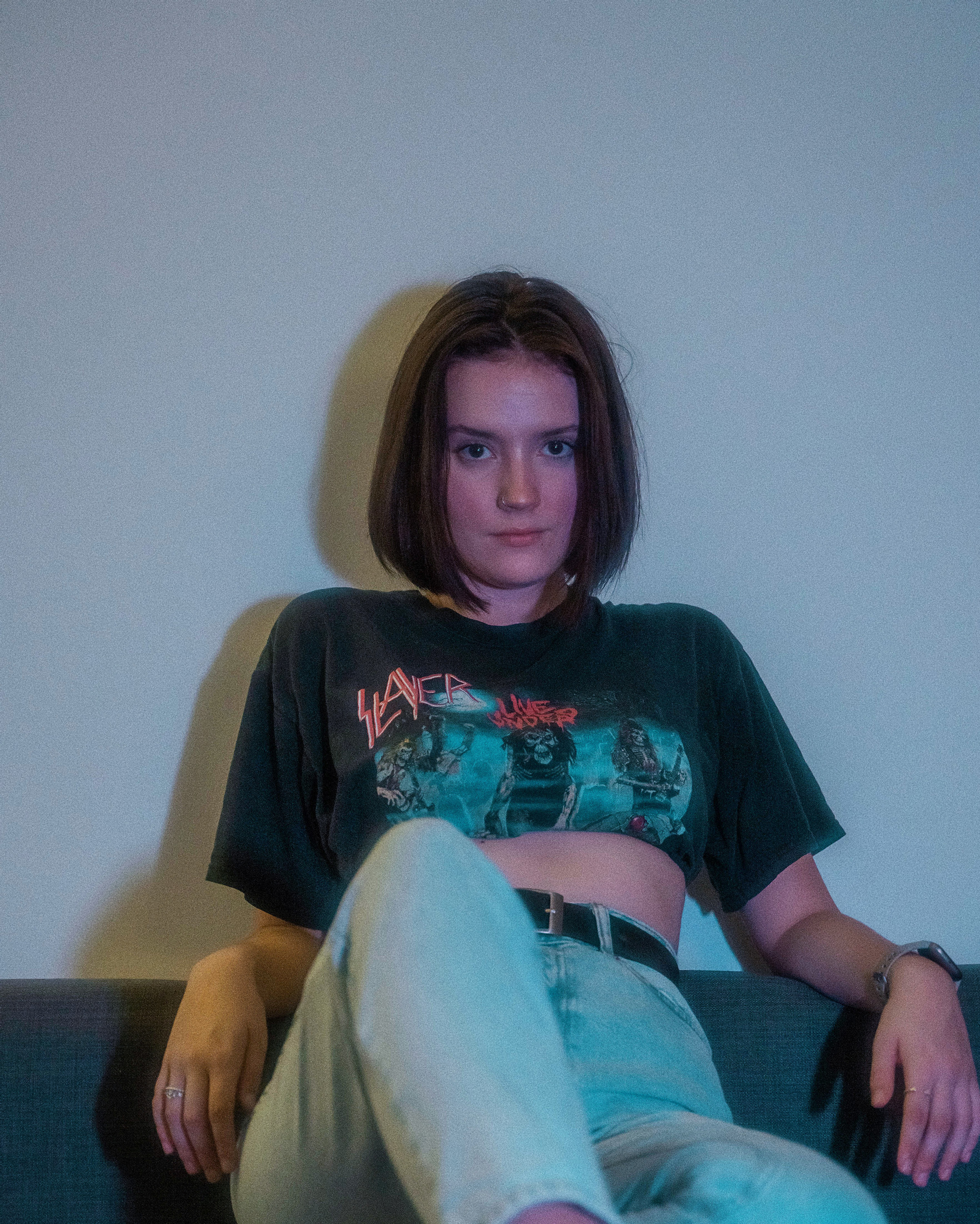 Fri Dec 11, 2020
When it comes to following her own intuition — and her latest track — Canadian indie pop singer/songwriter Astrid Tanton is decidedly "Better Off."
The sophomore single from her forthcoming debut album, From My Eyes, "Better Off" continues to pair the fast-rising 18-year-old artist's insights with her unique sound; the album's premiere song, "Comfort," was released earlier this Fall.
"'Better Off' follows me trying to navigate what I think is best for me vs what the people who I care about think is best for me," Tanton says, sharing the song's meaning. "It's about the battle between what you feel in your heart going against what those who know you and care for you think.
Give a listen to 'Better Off' on YouTube here:
"In life, people you look to might have different opinions of what you should do in certain situations," she continues. "Sometimes you're going to take risks that your loved ones won't always understand, but you need to feel grounded and secure in your decisions."
Drawn to the craft from the age of three, and an honours grad of Rosedale Heights School of the Arts, the Verona-area multi-instrumentalist with a penchant for piano, drums, and guitar has long-embraced music as a powerful gateway to express her feelings and worldview in a relatable, connective way.
"I really wanted to let people into what has shaped me into the singer/songwriter and young woman I am today," Tanton considers, detailing the ethos behind the upcoming EP. "Each song recalls and explores a pivotal event in my self-growth.
"From My Eyes means a lot to me," she adds. "Not just as a singer, but as a woman being vulnerable and open about experiences that weren't always easy, but made me stronger."
astridtantonmusic.com/
instagram.com/astridtanton/
facebook.com/astridtantonmusic
twitter.com/astridtanton