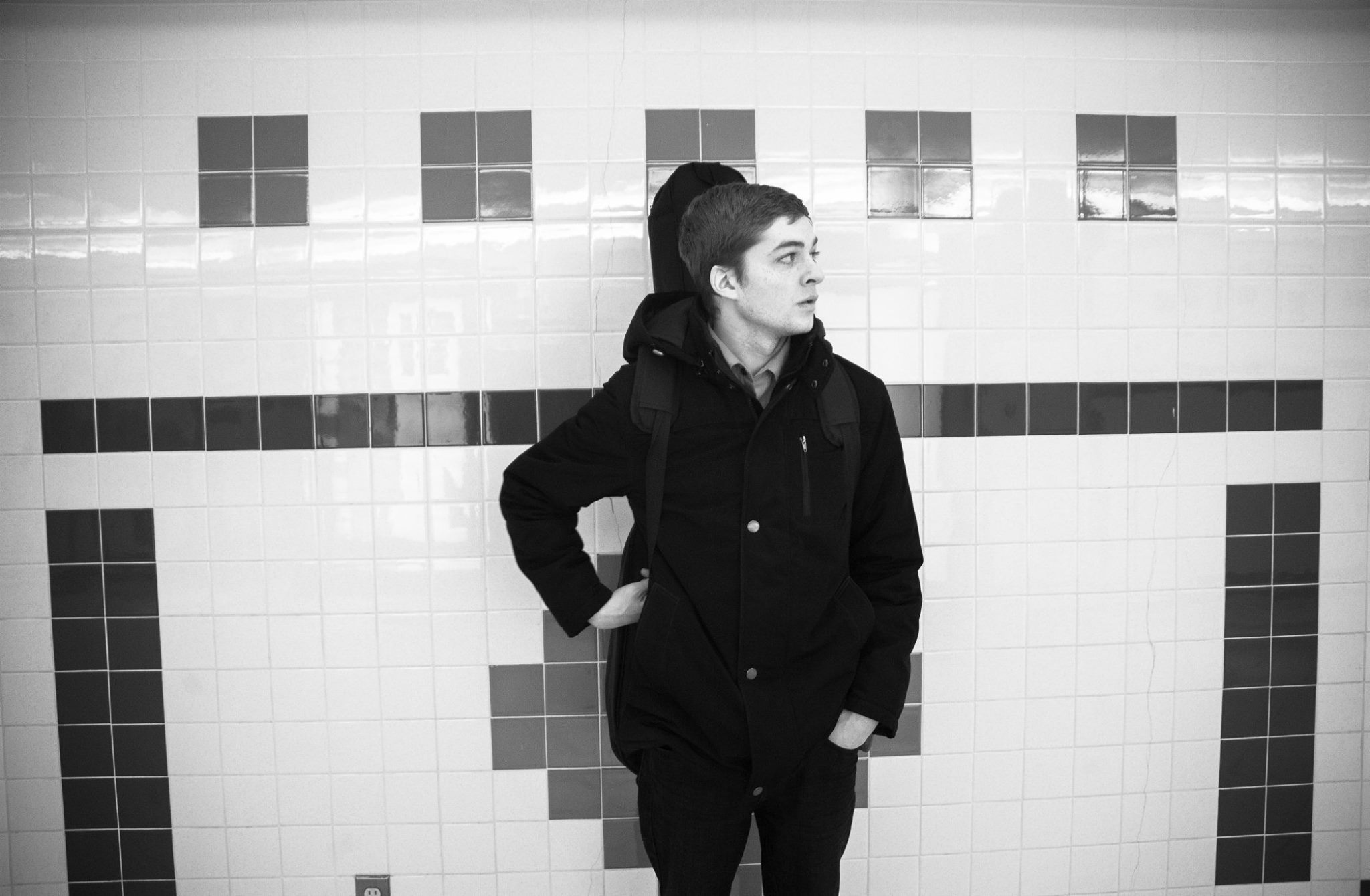 Fri Nov 06, 2020
Saint John, NB folk artist Austin Eatman delivers a new video for his breakthrough single "Walking Paranoia," the latest from his debut album Broken Radio.
The video is a live pull from Eatman's EP release party at Peppers Pub and quickly confirms why the Saint John, New Brunswick-based artist has been a fast-rising fixture on the local scene; his distinct alt folk style rich with melody and charm draw from the likes of his inspiration from John Prine to Jack White, while remaining decidedly all his own.
"'Walking Paranoia' is one of my personal   favourites from the album," Eatman shares of the introductory six-track EP. "This album started out as a wedding… Well, that is to say it started as a wedding invitation.
Check out 'Walking Paranoia' live here:
"I had toured as an opener with The Adam Washburn Band and, after a set in St Andrews, the bass player — Keith Whipple — mentioned he had really enjoyed my style of songs," he continues. "He mentioned he was getting married soon and asked if I would play my songs for the reception.
"I had assumed it was a drunken promise and he had no intention of following up, which was one of many false assumptions I would make throughout this process… Fast forward a few months, I've played the wedding, and Keith reached out to tell me he's building a studio with his friend Derek Hilchie and would love to have me as their first recording artist.
"The next few months proved far more strenuous and transformative than I had assumed," Eatman recalls of the recording process. "From the start, I knew who I wanted to play on the recording — throughout my years of playing in bars and meeting fellow musicians, I had found kindred spirits that would add the necessary meat to the bones of songs I had written."
The lineup would come to include Joel Arsenault on drums, Jarrett Gautreau on guitar, Chloe Squance on violin and viola, and Whipple, as it would turn out, on bass; Hilchie is the release's lead sound engineer. "The end result was an EP that encompassed my need for an album that had an 'in your living room' sound that was combined with a blend of musical perspectives from insanely talented individuals."
For more visit:
austineatman.bandzoogle.com/home
instagram.com/austineatman/?hl=en
facebook.com/AustinEatmanBand
open.spotify.com/album/2LqlPs30kF9pzhhtuUZ3F8?si=sU347JlbR1-LN4bBK_YbzQ