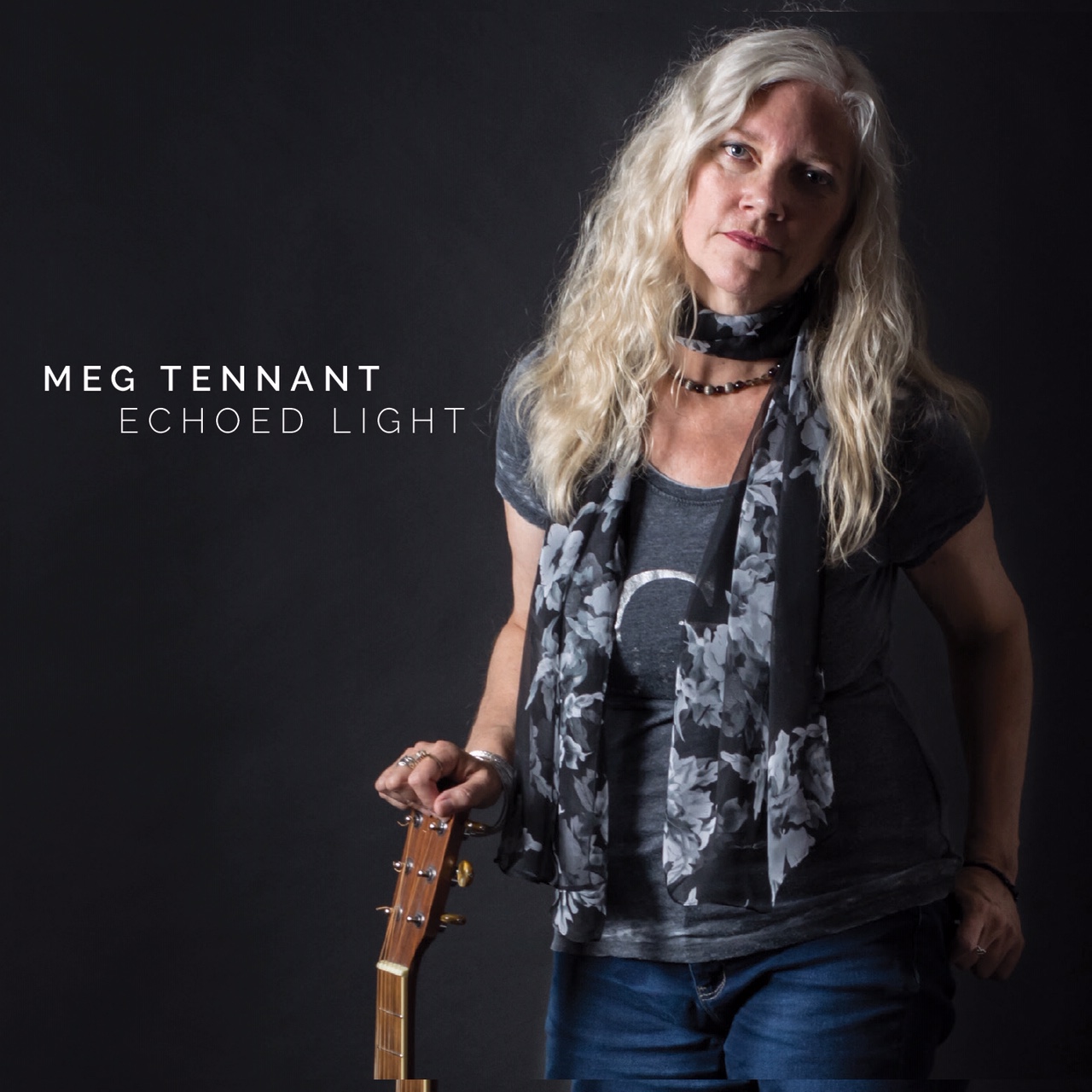 Fri Mar 29, 2019
I have been a Meg Tennant fan for a few years now, catching her live performances when my scheduling permits, so I was eager to hear her latest recording, "Echoed Light".
The 11 song set was all I hoped it would and more. Co-produced by Tennant and roots rocker Mark Ripp, the album captures the warmth and honesty of Meg's voice and the production compliments the smooth, articulate writing style that has become the trademark of Meg Tennant's music.
Originally from the north of Ontario (Sault Ste Marie), Meg now resides in Toronto having spent 25 years out west in British Columbia where she played the coffee house circuit. She shared stages with the likes of Austin legend Eliza Gilykson and the legendary Tom Russell.
Her early influences included Joni Mitchell, Linda Ronstadt, Emmy Lou Harris and the Beatles.
I now have this CD "Echoed Light" on repeat, it's that good. The title track "Echoed Light" gets the CD started and is an invitation to continue on to hear what else this album has to offer. "When love comes out of nowhere…it's like echoed light everywhere." One of my favourites, "Glass Heart" follows. "The glass heart you gave me it sits on the shelf, on top of the picture of us, just a paperweight now what once meant so much, has collected a year's worth of dust." A beautiful song that most can relate to."Not Done Yet" gives us hope and "Hooked Me Like a Habit" tells us when we're in the middle of whatever it is that has a hold of us "it's hard to pay attention" and "it's not easy to listen to sensible advice. "Sunny Shore Café" is light and memorable in melody and lyric. And who hasn't sat in the silence late at night by "the kitchen light." "Silence and Snowbanks" is the feeling of a winter breakup. One of my favourite of Meg's songs live is "Day of Grace" and it's finally on an album. " Shine a Light on Us" keeps the memory of the singer's late brother Paul alive and well featuring her daughters and friends in a heavenly choir of background vocals fittingly credited as Paul's Choir. "Live On Love", says it all "some folks live on good intentions, some folks live on old pretensions, you and I are just live on love." And the set ends with a walk in nature with "Let's Walk This Road."
If you like music with heart and songs from the place we all aspire to connect with go to www.megtennantmusic.com and order a copy.