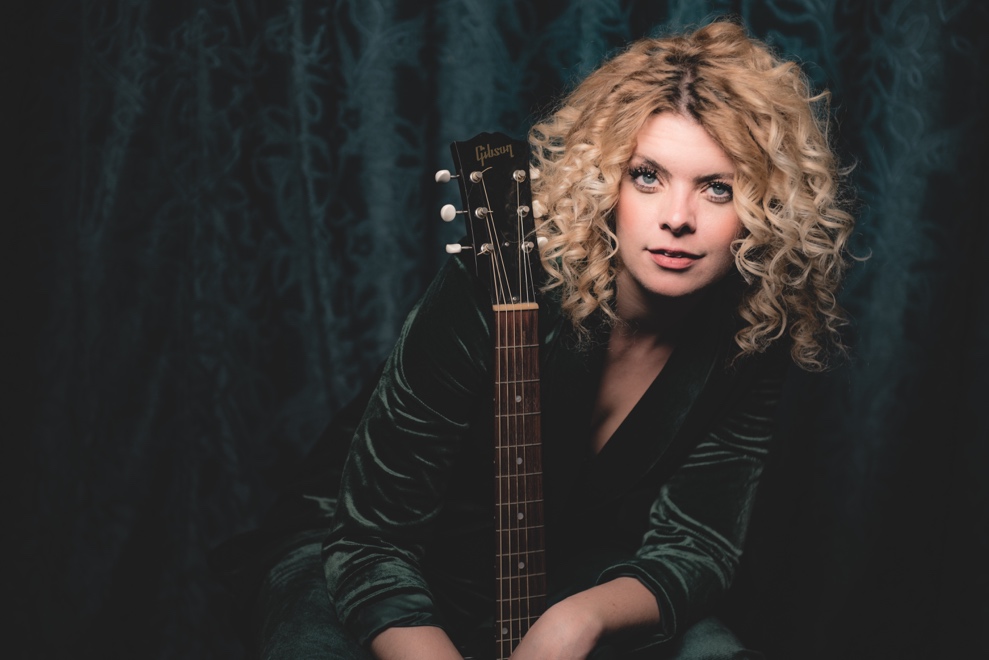 Fri Jan 21, 2022
"Three Quarter Time" - The stunning, poignant new video from Nashville local songbird Callie McCullough to be released in celebration of McCullough's 2021 CMAA award nominated album 'After Midnight' (Best Alternative Country Album).
"Three Quarter Time" is a traditional country/roots ballad. The video, filmed on location at Madison, Tennessee's much adored local hang Dee's Country Cocktail Lounge, provides the perfect backdrop for McCullough to dazzle and engage viewers as she leads a stellar band through a biographical account of her life working in the Nashville music scene.
"The song and video really is a snap shot of "New Nashville". It's sharing a glimpse of our reality as musicians moving to town trying to make it. The driving message is just... the truth. And my unapologetic lament for traditional country music." Callie McCullough.
McCullough's own sonic identity, encapsulates the legends who came before her and her deep appreciation for their ground-breaking legacies.
McCullough co-wrote "Three Quarter Time" with Scotty Kiper and Ryan Sorestad, and features key members from Nashville's Grammy winning bands Union Station (Alison Krauss) and The Time Jumpers (Vince Gill). The legendry Stuart Duncan (Dolly Parton, George Straight, Emmylou Harris, Guy Clark, Reba McEntire) on fiddle, crying steel guitar by Russ Pahl, Jeff Taylor twinkling the keys, Barry Bales and Billy Thomas on bass and drums, and a gorgeous acoustic guitar intro by Producer Dustin Olyan.
The authenticity of Callie McCullough is anchored in these intimate ballads, whose Alison Krauss-worthy tone and Dolly Parton-sized beauty stand in contrast to her dry humor and larger-than-life personality.
"Three Quarter Time" is the story of my years in Nashville. It's believing in the kind of music you want to make, and fighting the good fight to stay true to that no matter the trends. It's not being able to pay your phone bill then turning over the tip jar at your gig to find a nickel and four pennies, (nine cents not a dime). It's being plied with shots of whiskey by bar owners, and getting fired for not playing enough "New Country". It's being offered a deal and then being handed songs that make you want to vomit, it's the beautiful pain that is chasing this dream here in Nashville. It's falling on your friends when things get tough and coming up together. Every line in this song is something I've lived through."