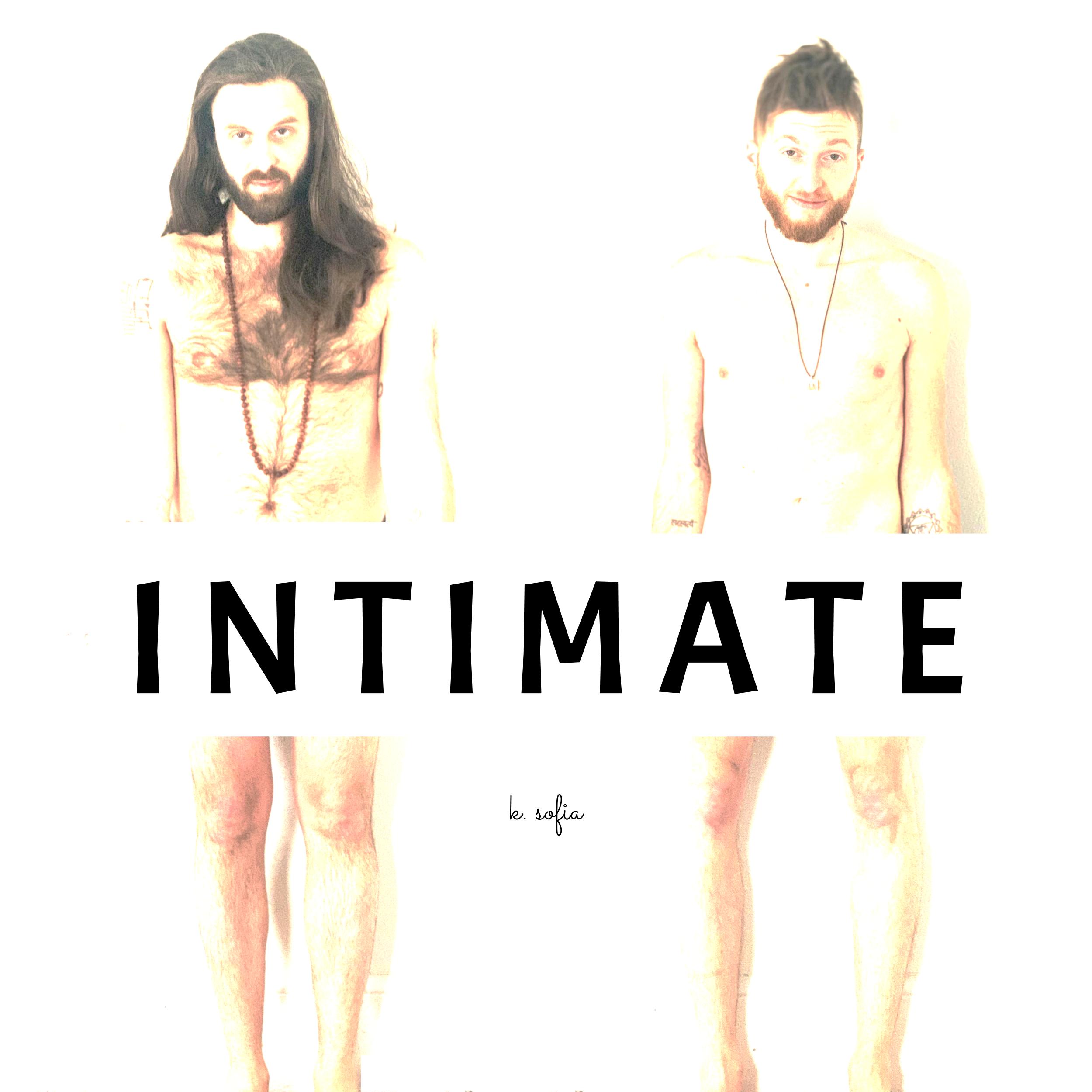 Fri Mar 19, 2021
Brooklyn-based alt-pop duo K. Sofia are standing in the wake of Valentine's Day with their cheeky new single (and comedic, innuendo-laden video to match) — "Intimate".
Check out the YouTube of "Intimate" here:
Throughout the video, K. Sofia can be seen dancing together — with various outfit changes — throughout their apartment. A consistent backlight vignette with a pink glow sets the scene, accompanying sporadic messages such as "You're sweet," "Be mine," "Only you," and "I'm yours." The funny and lighthearted creation started out as another one of their "DIY music videos," according to the group — something they've been doing since breaking out onto the music scene last year, to help pass time during the ongoing COVID-19 pandemic.
Lead singer and songwriter behind the project, Kristos Sofia — where the group's name initially stemmed from — recalled the making of "Intimate" in an interview, saying that while he was standing on his balcony in Brooklyn, he heard a song blaring out from a car on the street below and was reminded of how "much more common a lyric about physical intimacy and sexuality is than perhaps anything else in pop music. "I started playing with this innuendo-filled idea of getting mentally or spiritually intimate with someone — as I do believe that's what we all actually crave in life and love," he added.
The track also features a light and playful rap verse from New York City's very own Dreux, who also appears in the video. On how the pair enlisted him to feature on the track, they revealed he only lived a block away from Kristos's apartment. The singer continued: "I remember just planting the seed with everyone that in a few months we would have this song called 'Intimate,' with a pop/hip-hop sensibility and all the right play on words … and that we'd have to be naked on the album art (sorry)."
The overall vision behind K. Sofia is to build a platform for love and togetherness through relatable human stories through enjoyable music, which highlights "singable melodies, danceable grooves and passionate soundscapes. On their relationship together, as producer and singer, K. Sofia agreed: "We've known each other for a long time and we've lived and died a few lives already, so we create from a foundation of brotherhood and trust … and we write for whoever might need to hear it."
Along with 2020's "Heart in Mind," "Lonely Together," "Angel" (2021) and their breakthrough, debut single "The Fool," K. Sofia's brand-new single, "Intimate," is available now.
For further info visit:
facebook.com/ksofiamusic
amazon.com/gp/product/B08VCG67ZZ/?tag=distrokid06-20
open.spotify.com/track/6ctdAUylXWruGqoQVwCqRG?si=-9cr5Bz1Qr-gZQBy4PsgMg&nd=1
music.apple.com/us/album/intimate-single/1551200187?uo=4&app=apple+music