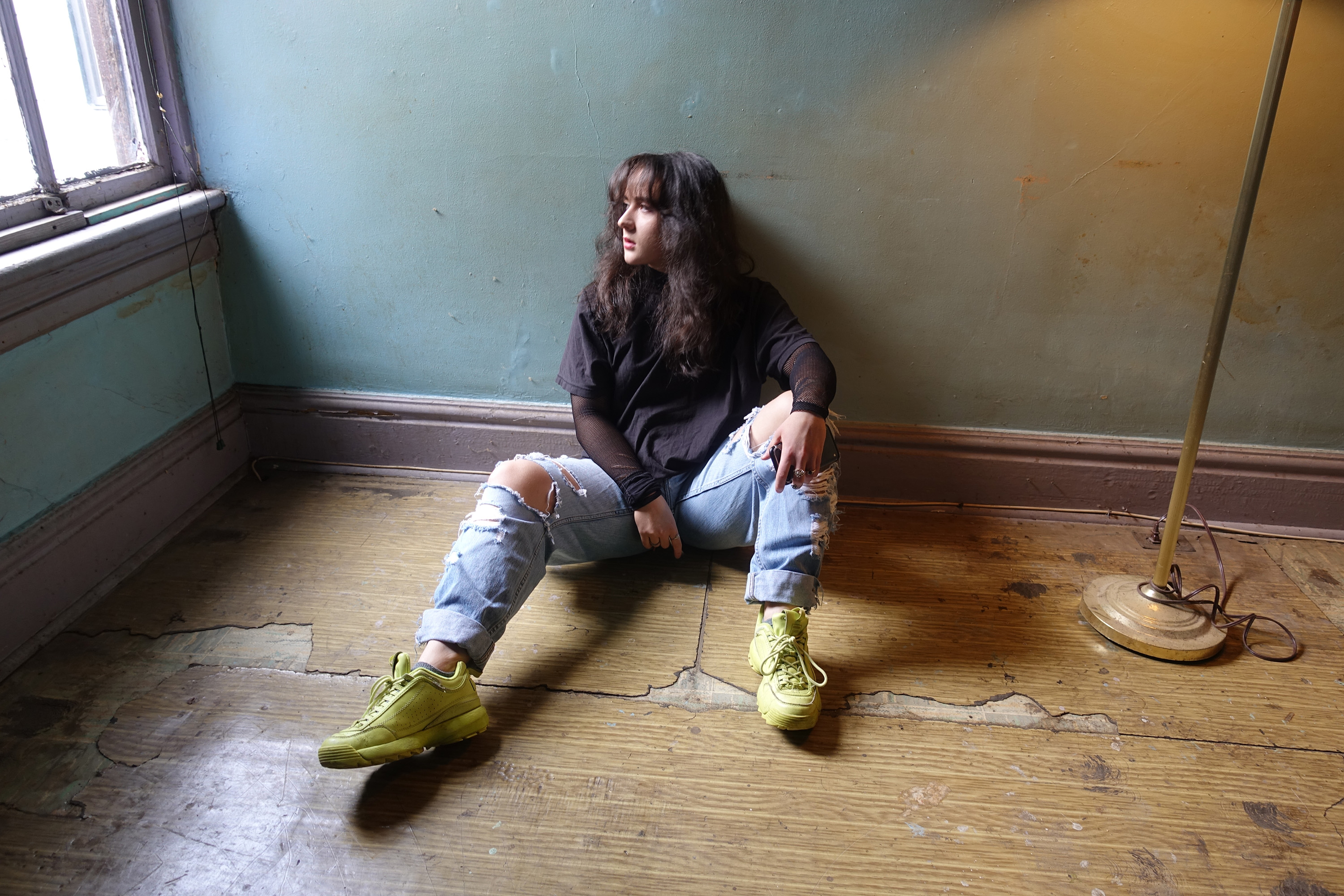 Fri Nov 27, 2020
To some people the sound of thunder may seem to be a portent, yet to young Toronto artist Delyn Grey it signals empowerment. Her rise has been a striking contrast to the dreary air of 2020, and though Delyn's forthcoming EP is titled Disappointment Girl — and singles "Battle" and "Ghost Town" addressed the dark issues of depression and quarantine — Grey's songs strike a chord with too many a listener to dub her a disappointment.
The Canadian's new cut "Listen To The Thunder" will surely multiply the number of her fans because it's a testament to Grey's maturity as a musician — a writer and a performer.
Check out "Listen To The Thunder" here:
Surprisingly, this track was born not in today's gloomy atmosphere but a few years ago, when Delyn hit emotional rock bottom and began to fight back. This is why "Listen To The Thunder" feels so disturbing and its video alternates between black-and-white — whose mix is, of course, grey — and sanguine red, which should hint at hope.
And while anger and frustration seep out of this riff-laden, heavy blues — a totally unexpected sonic turn for the Torontonian — the circumstances of its genesis were auspicious to the youngster's emotional healing and her artistic success.
"Some magical things happened in the studio when I was 17, and 'Listen To The Thunder' was one of them," says Delyn. "I cracked into a bunch of insecurities, fears and pressures that were keeping me from writing what I needed to, and when I did, it was one of the first songs to come out."
It sounds easy, like happenstance, yet Grey has a method to her approach. "That same day I had been writing another song, which is soon to come, and I wrote 'Listen To The Thunder' while I was eating lunch," she explains. "The first voice memo I have of it is 20 minutes long, and it was a really cool 20 minutes: it's me slamming my kitchen counter and making weird sounds, until the song took shape."
But it was a long way from being released.
In the meantime, Delyn molded a sound of her own, letting her skills as the trained piano player, self-taught guitarist and vocalist blend with her varied musical influences and produce a quite eclectic but unmistakably personal style. That's what caught the ear of another Canadian, Bif Naked, who signed Grey to her artist and talent management division, Her Royal Majesty's.
And this is the time the Toronto denizen came of age and finally presented her old piece to the public.
But Delyn is still puzzled by "Listen To The Thunder": "I'm still trying to figure out why I wrote this song. One thing's for sure, performing it makes me feel badass, and maybe I needed to write it for an ego boost! I don't want to speak too much about that because I hope for people to make their own connections, but it's a song I've been looking for."
And it's the song that a lot of listeners will be looking forward to hearing again and again — it can become as timeless as classic blues can be.
For more on Delyn Grey visit here:
facebook.com/itsdelyn/
instagram.com/delyngrey/
twitter.com/iamdelyngrey
open.spotify.com/artist/1aL7h7z850IDEqABbkFulP