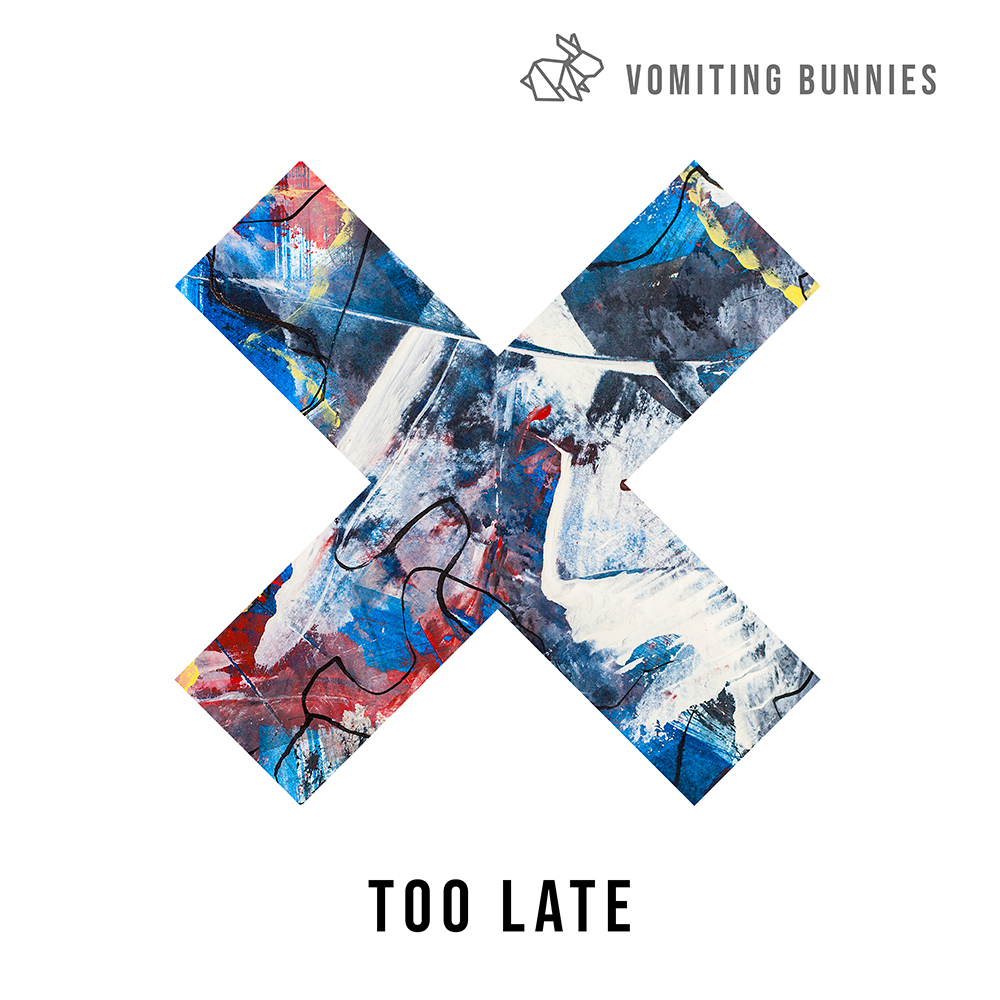 Fri Mar 19, 2021
Argentinian darkened synth pop duo Vomiting Bunnies breaks the shackles of uncertainty with their cathartic new single "Too Late".
While the world lies in a state of uncertainty, to say the least, "Too Late" is a marriage between their dark synth pop sound and the emotions surrounding society's temporal state to deliver something all too relatable and hauntingly atmospheric.
Check out "Too Late" on YouTube here:
Providing insight into their most recent single, members Vale (Valeria Curcio) and Jörg (Jorge Singh) say "'Too Late' is about those moments in life when it turns difficult to deal with ourselves; when we feel stuck, frustrated, or tormented by our own thoughts, and we find ourselves caught in a loop from which it feels impossible to escape.
"Last year was full of changes, a roller coaster of emotions, full of ups and downs due to everything we have experienced, and everything we have had to put on hold due to quarantine," they continue. "But for us, it was also a year of much inspiration, creativity, catharsis, and growth that we managed to transform into art through our music."
The single was mixed and mastered by Ana Laura Castro Borsani and Sebastián Admetlla at Fauna Cósmica Studios based in Buenos Aires. The cover art was designed by Jörg himself, from the artwork "Construcción en caos".
With Vale and Jörg each having backgrounds in audiovisual arts, they come together creating a sound that is fundamentally synth pop, with a dark and groovy trip-hop twist. From Jörg's programming and harmonies to Vale's silky voice and chilling tone, "Too Late" accomplishes all that it intends to capture, bringing the feel of the track's themes surrounding depression and its emotional by-products full-circle.
"Too Late" is a musical expression of what one experiences in the throes of deep depression, which is a relatable state of mind for many worldwide. However, while the pandemic has been the ending point to many endeavours, it's during this fragile period in time where Vomiting Bunnies began. They have released seven singles since the beginning of the pandemic, including: "Mr. Brightside," "Hate Me," and "La vie en bleu," among others.
For more information:
youtu.be/o2m0PC6AJHg
tiktok.com/@vomitingbunnies
instagram.com/vomitingbunnies/
facebook.com/vomitingbunnies
open.spotify.com/track/5OMBraNNmpCD088CfkiyoC?si=f356ff8ecd0441eb&nd=1