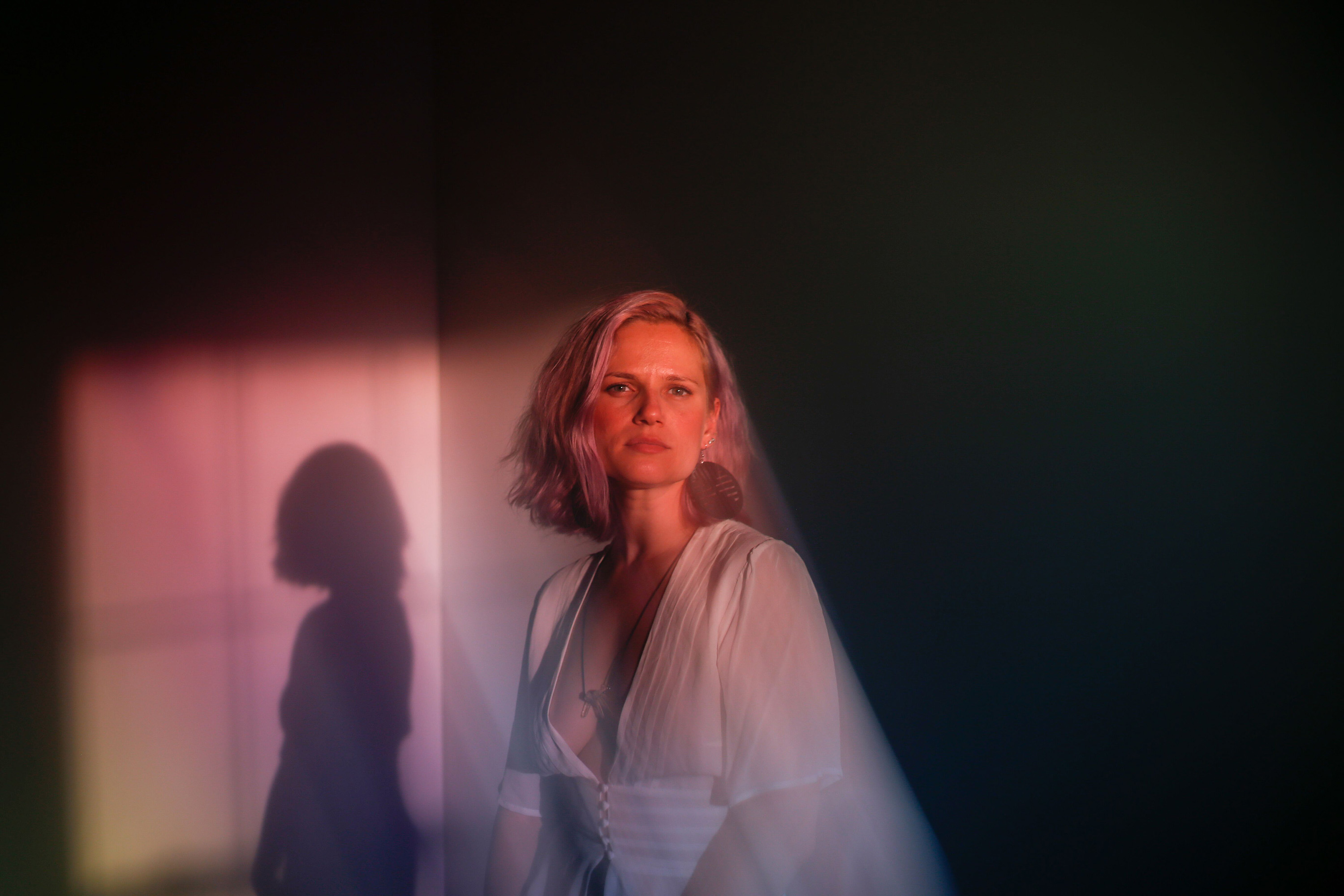 Fri Apr 30, 2021
Chicago-based indie singer/songwriter Jennifer Hall leans into empathy and compassion with the release of this, the newest single "SFA".
Long-time fans of Hall will instantly distinguish the new track as having a softer lilt to the songbird's vocals than previous releases. There's a classic, bass-driven vibe to "SFA," smooth on its cut, while Hall's perfectly timed vocals give leverage to the overall tone of the track;  where once she soared to effortless heights with an infinitely booming instrument, "SFA" steps back into a decidedly softer, more muted undertone. Hall recognizes the track showcases her deviating away from her sound of yesteryears, pushing play in a forward momentum. "It really needed a different kind of touch, vocally speaking," Hall says. "Different from how I'm used to singing, with lots of power and volume.
"'SFA' called for softness, and singing that was still full of feeling — but also gentle. It felt really great to sing in this way. I felt like I had opened a new door and found another way to express myself vocally, like I was really letting in the softness."
Check out "SFA" on YouTube here:
Ethereal and etched in slow-rolling melodies, "'SFA' is about really leaning into empathy and compassion rather than judgement," she continues. "When I see myself and my own faults in others, I can struggle with that. 'SFA' also captures that feeling of peace and happiness that comes when you choose to embrace compassion and kindness, not only for others but for yourself too."
The track comes neatly packaged in a gorgeous new music video, shot exclusively in the Bay area of San Francisco. "We had zero budget, so we spent two days driving around the Bay area looking for stunning scenery," Alex Sheyn, director of the official 'SFA' video, reveals. "We were relying on a fun slider gimmick and some post to pull it all together."
Written, mixed and recorded in her hometown of Chicago, Illinois, Hall incorporated the work of co-writers Woody Goss, and Noam Wallenberg — who not only produced & mixed the track, but also provided percussion, guitars, bass, and keys. The song also features Packy Lundholm and Andrew Vogt bass stylings.
It was Hall who penned the thought-provoking lyrics, never shying away from being her raw and authentic self. As she tells it, her objective is to "harness her musical forces for good, to drive human connection" — a prowess she continues to prove well between +1.3 Million streams across Spotify, her 2015 self-titled debut EP, its breakthrough track "Make It Out Alive," and 2019's follow-up "In the Water."
For more visit:
jenniferhall.com/
instagram.com/jenniferhallmusic/
facebook.com/jenniferhallmusic
mobile.twitter.com/jenniferhallmus?lang=en
open.spotify.com/album/067BC1LHPmH5ATf3JV96kD?highlight=spotify:track:3wL75dA4nRsGxba1PUhezI