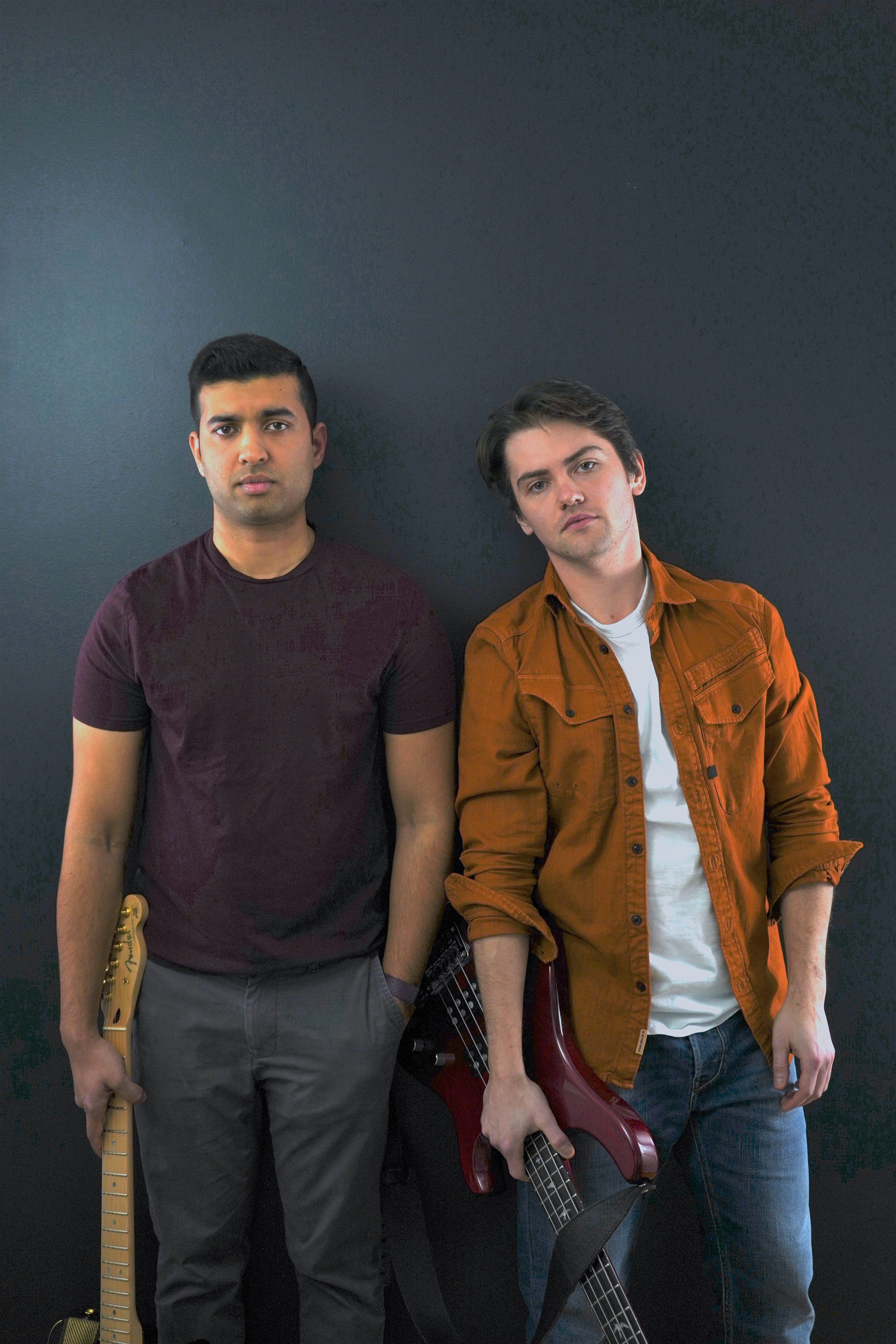 Fri Apr 23, 2021
Award-winning reggae rock-pop duo Black Creek Reign continue to ride the wave of recent critical acclaim with this, the release of their newest single, "Run Away".
Check out Run Away by Black Creek Reign with The Band Destiny & Login here:
Echoing calls to a lover to pick up and take off for a night, and teeming with sweet thoughts and island vibes, the track features Black Creek Reign members Darren Armoogam and Lex Stultz alongside collaborations with fellow Toronto-based crossover group, The Band Destiny, and Caribbean artist, Logun.
"Reggae is a genre that's been near and dear to our hearts since our inception," Armoogam shares. "It's energetic, vibrant, calming, and can even be political at the same time.
"We're all about creating within a very fluid genre-bending experience, and are influenced by a variety of styles — rock, pop, funk, and everything in between," he continues. "But with reggae, there's a sense of authenticity in it with us, too, considering half the band has an origin story there."
"Our friends The Band Destiny and Logun really hit a home run with their parts, and this song would not be the same without them," Stultz says, citing the contributions from Trinidad & Tobago's Logun (Kevin Ramlogan), and Toronto and Trinidad & Tobago's The Band Destiny's Stephen Nanan, Celine Nanan, Dylan Harpal, Curtis Bernard, Kamela Singh, Vijai Ramdath, Vikash Ramdath, Kiran Dhindlal, Shrija Srivastava, and Armoogam, who is also a member.
"The Band Destiny have been our friends for years now, and skillfully blend reggae, soca, chutney, and Bollywood-style music in a way that makes it no surprise they've won 'Top Soca Band' in Toronto three years in a row.
"Logun has shared the stage with the likes of Wayne Wonder and Ludacris, to name a few, and brings his own unique, Island-rooted flair into the genres of hip hop, reggae, roasting, and soca," Stultz continues. "We've also known him for quite some time, and saw this collaboration as the perfect opportunity to incorporate a vibe that only he can execute. Really, we couldn't have done it without him, he crushed it."
"In all," Armoogam adds, "this song is a rare blend of authentic Caribbean vibes that's edgy and exotic — perfect for Summer!"
Penned and produced by Armoogam and Stultz, Logun joins on songwriting credits, while The Band Destiny's Stephen Nanan and Global Music Entertainment's Jovan Jovanov join on production.
Dubbed "a band with a great blend of funk, rock, reggae, and blues" by Canadian Beats, "Run Away" follows close on the heels of Black Creek Reign's recent release, "You & I" featuring multi-Platinum, multi-award winning and SiriusXM Artist of the Year Danny Fernandes.
These tracks and collaborations are the latest in the band's steady stacking of successes: Winners of Raising the Roof / Revival Bar's Battle of the Bands, and runner up in the following year's Ultimate Champion rematch, songs from their debut EP Excommunicado — not to mention recent singles "All I Ever Wanted (This Year)" and "The Rain" — have been heard across radio stations and playlists nationwide, and heralded by the likes of Canadian Beats, Indie Pulse, Buzz Music, and more.
"(Black Creek Reign) will immediately cause involuntary movement from the waist down," Bucket List Music Reviews writes. "It doesn't matter where you are, what mood you are in, or if you possess any dancing abilities, these groovy tunes will have you bouncing around the entire time. Don't fight it. Just let go and have yourself a grand old time."
With hundreds of live performances under their belt — including the final show at Toronto's Hard Rock Cafe, Hollywood's infamous Pig N' Whistle, Pearson Airport's YYZ Live, and the Los Angeles Songwriters Association — the duo has taken the stage from Nashville, to Los Angeles, and back to their hometown of Toronto.
For more information on Black Creek Reign visit:
blackcreekreign.ca/
instagram.com/blackcreekreign/
facebook.com/blackcreekreign
twitter.com/blackcreekreign
open.spotify.com/album/6Ty1TdiPnWdjhv1cGfEt0D?highlight=spotify:track:6DoZ0Jdq9FuflBnRA00wX2