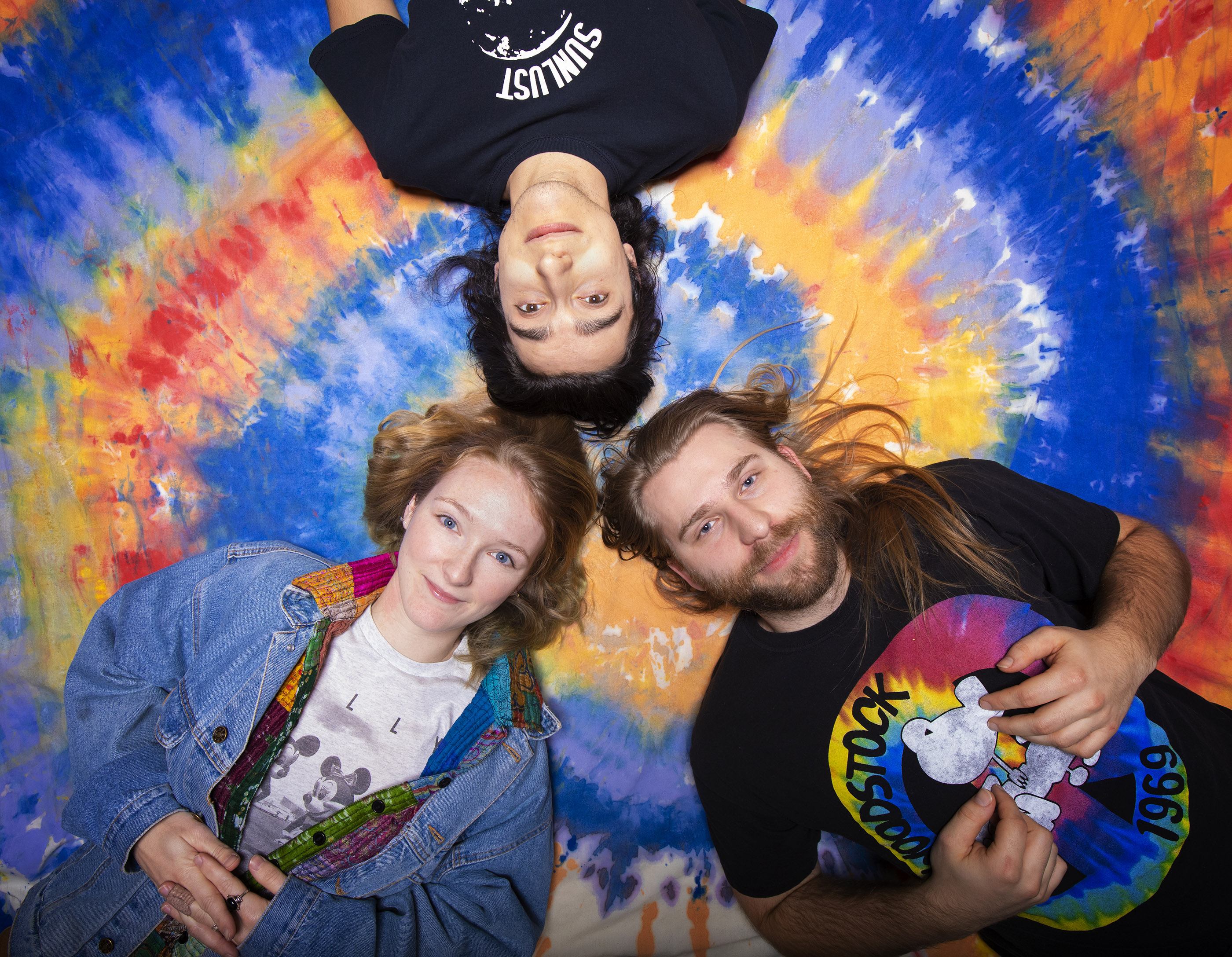 Fri Apr 09, 2021
Ever feel stuck in the same place, wanting nothing more than to break free from inhibiting surroundings? Canadian alt-grunge trio Sunlust are here to pull even the most sedentary listeners out of such funks with this, their zesty new single "Action Figure".
From front to back, "Action Figure" has more than enough oomph to shake even the most rigid of beings from their resolute poses with its frisky riffs and upbeat rhythm. As if that weren't enough to get heads boppin', the single kicks it up a few more notches during the bridge and chorus with its crunchy chords and guitarist-frontwoman, Stephanie Woulfe's fun and raspy vocals.
Check out Action Figure on YouTube here:
Melded together with influences of grunge, garage, punk and alternative rock, the single itself is more radiant than the sum of its parts — and just as animated.
"It was written about small bedroom daydreams of robot action figures in the grass, blowing in the summer breeze, and dreaming of floating away to easier days," Woulfe shares of inspirations that stemmed from dreams and ambitions too big for her previous small town to contain; the founder of Sunlust hails from a remote locale in Ontario, where she was left to her imagination to stave off loneliness, boredom, and frustration. From there, the vision for Sunlust and its single were eventually actualized in the big city of Toronto, Ontario.
"Action Figure" is part of a collection of songs written from her adolescent experiences growing up in said small town. Initially intended to be a five-song EP, Woulfe and fellow bandmates Dan Wiktor (on drums) and Stefano Signorile (on bass) decided to incorporate those songs into a 10-song soon-to-be-released debut LP, Geek Confessions due to the pandemic.
Earlier previews of what's to come include singles "Magnum Opus" and "Orange" — the latter of which was credited by Mystic Sons to be a "powerful introduction to the trio, filled with killer riffs, pounding production, and a truly catchy chorus" that channelled the "retro grunge sound of acts like Nirvana and Hole." The Indie Machine says to "trust" them when they say "this is a band you don't want to sleep on."
"If these singles are any indication of the raw power and energy the band is about to bring with their debut album, we're all in for a real treat," Havoc Underground adds.
The sunny visual world of this particular single was conceived by Wiktor, and made in partnership with cinematographer and editor Mark Boucher. Boucher is known for his work with groups such as Cleopatrick, Ready the Prince, and Nothing Serious, and the video was filmed in downtown Toronto at 276 Sterling Studio.
The initial five songs on the LP (Geek Confessions; Side A) were engineered, mixed and produced by Lorne Hounsell, known for his work with Bedouin Soundclash and other notable Canadian indie artists. The five additional songs on the LP (Geek Confessions; Side B) were recorded by Jack Wiktor at Cadence House in Toronto, Ontario.
From humble beginnings, Sunlust have made a bright and shiny name for themselves in the Toronto indie music scene, having received widespread acclaim for their extensive live performances, and stage sharing with notable indie acts such as Ready the Prince, Zig Mentality, Frankie the Pig, Joe Cool, and Barry Lyndon.
For more visit:
sunlustband.wixsite.com/website
facebook.com/sunlust.band
music.amazon.ca/artists/B08HNFJRLS/sunlust?
open.spotify.com/album/3N4Ki6Y9Z9ZLEi7BXnI3lT?highlight=spotify:track:5n0zWDPWb6AV2bdtWMZiqA