Fri Dec 17, 2010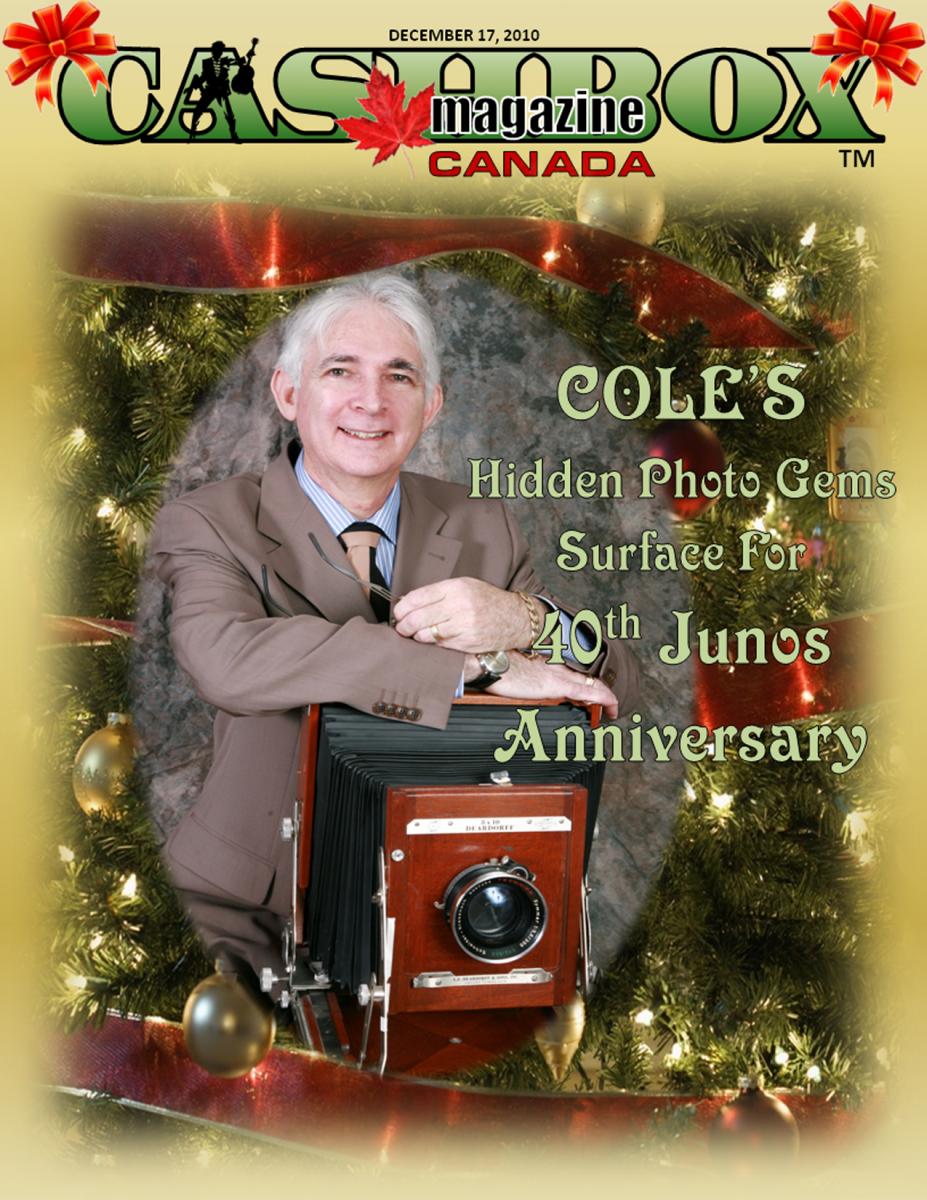 With all the energy building around the upcoming 40th Anniversary of the JUNOS, Cashbox had a chance to ask legendary Rock photographer Bruce Cole a few questions on his experiences as a photographer in the Juno years, his start in the industry and few tips for the fans on their next concert shots.
C.B: You started in photography as a teenager? What drew you to it when your friends were probably into sports and girls, teen stuff etc. and what was your first camera?
Cole: My first camera was my dad's, it was a rangefinder style model made by Iloca of Germany with a Zeiss Lens. The first time I saw a print develop in a darkroom tray, I saw the magic of how a simple sheet of white paper became an image. I was hooked!
C.B: Once you decided to make a career out of it, how did you branch off into the music scene vs. weddings, portraits and news, which would be a normal route for a young photographer?