Fri Aug 30, 2019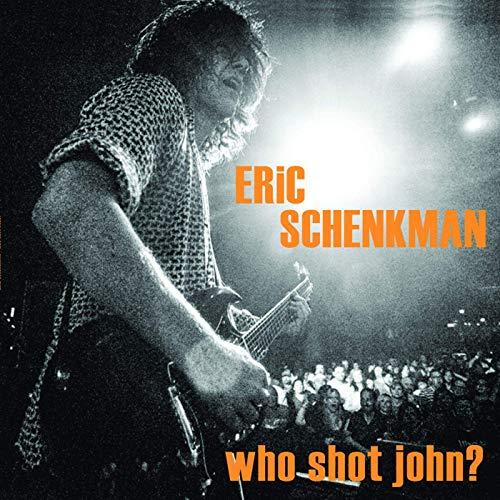 You may have seen ERIC SCHENKMAN, onstage before thousands of fans worldwide with the Spin Doctors. He is one of the band's not-so-secret weapons — a vital songwriter and virtuoso guitarist who crafted the '90s band and co-wrote all five of their Top 100 hits. He also worked with Chico Hamilton, Carly Simon, Natalie Merchant, Noel Redding, Phoebe Snow and Corky Laing, among many other notable musicians. 
The latest release from the album is Salvation (Lincoln's Feat) watch here:
YouTube — Salvation (Lincoln's Feat)
SCHENKMAN's unique artistry emerges in the exhilarating anarchy of "Agent Orange." The sensuous rumba feel of "Fortune Teller." The rock 'n soul infused love song "Only A Fool." The Americana-tinged "Lincoln's Feat." The steady, pulsing grove of "Locked in the House." And the hard-hitting rock of "No Pain." Every track digs in deep and doesn't let go, thanks to SCHENKMAN's voice, commanding guitar and powerfully emotional lyrics.
WHO SHOT JOHN? is both classic and immediate. And, as SCHENKMAN would likely admit, it's overdue.