Fri Jan 29, 2021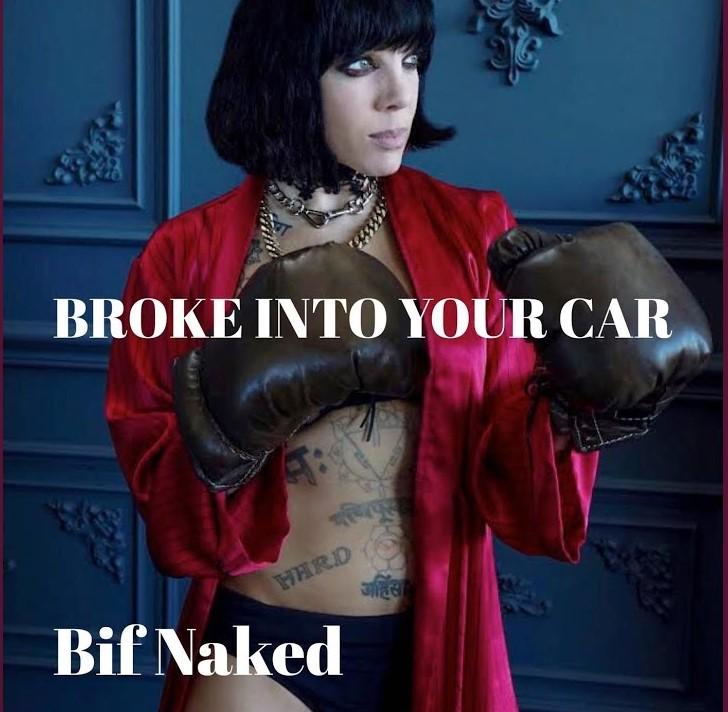 "This is a love song, even though it makes reference to a felony or mischief," multi-Gold and Platinum-selling Canadian rock star, author, songwriter, manager, producer, human and animal rights activist Bif Naked says of her new single, "Broke into Your Car" — Watch and listen to it here on YouTube:
"Whoopsie!" she continues. "But yes, it really is a nod to the lengths a smitten person — in this case, moi — would go to to gain the attention and affection of their crush.
"I love the imagery of sitting in the back of one's love interest's car, perhaps leaving Polaroid pictures (among other things) behind…
"The height of romance!"
The song follows 2020's release of "JIM," and a year of continued immersion in the community as a prominent activist. "Originally I considered releasing this track last Spring," Bif recalls, "but with the ongoing pandemic, it seemed unimportant to me.